A Historic Home for a New Family
In a new Fixer Upper transformation, Chip and Joanna Gaines help a couple upgrade a 1927 brick Tudor, making it modern and family-friendly while retaining its elements of classic charm.
Courtney and Joey Scrivano have a new baby and are looking to move from their modest loft space into a house that's more suited to raising a family. They found a historic house they love in a great neighborhood and snatched it up for the asking price of $270,000.
So no big suspense at the outset of this Fixer Upper project; Chip and Jo knew from the start what they were getting themselves into. (Well, sort of.) Courtney and Joey essentially wanted to enlist the help of the Gaines in order to tweak spaces to make the home more functional and, importantly, to add a true master suite — which the house was lacking. The renovation budget: $200,000.
We're willing to make the investment and some sacrifices to make this the home of our dreams.
homeowner Courtney Scrivano
Though they're looking for some pretty serious tweaks, the Scrivanos don't want to abandon the home's key vintage features or lose its inherent classic charm. Take for example the gorgeous (that's Chip's descriptor) original hardwood floors.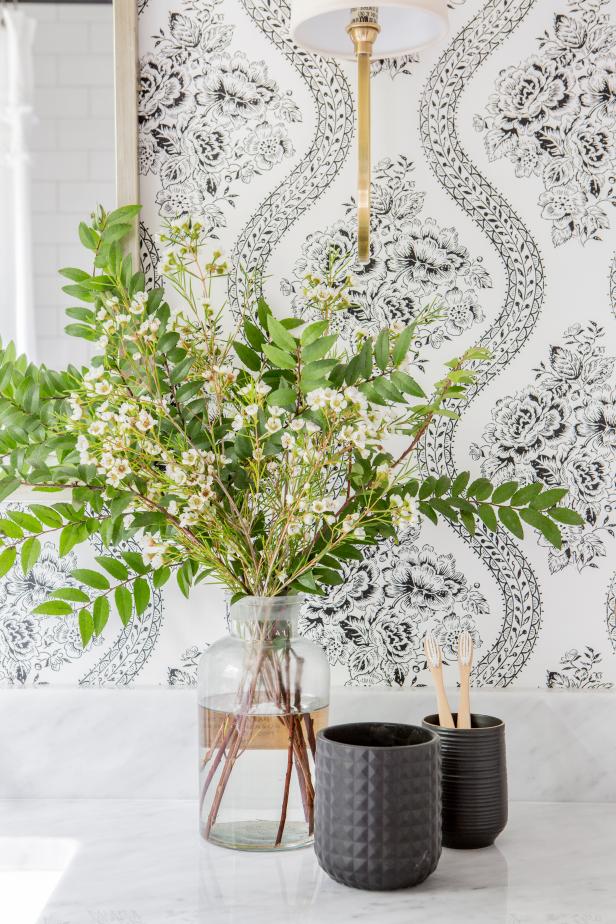 Or the stylized built-in bookshelves that echo the home's arched doorways and cased openings. Fortunately, when it comes to preserving what's right about an old house, the Gaines and the Scrivanos were on exactly the same page.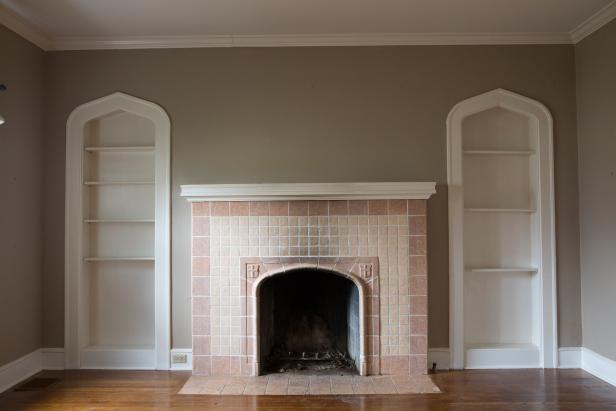 A sizable challenge comes in the form of an add-on room on the front of the house that appears to be an enclosure of what had once been a porch. To porch or not to porch; that is the question. There's also the small kitchen bound on one side by an oddly placed staircase. For Team Fixer-Upper, the latter is deemed an easy fix. (We'll see.) Again, quotes Mr. Gaines: "We got this."
They're really magicians, so we're just so thankful that we have this opportunity to work with them. "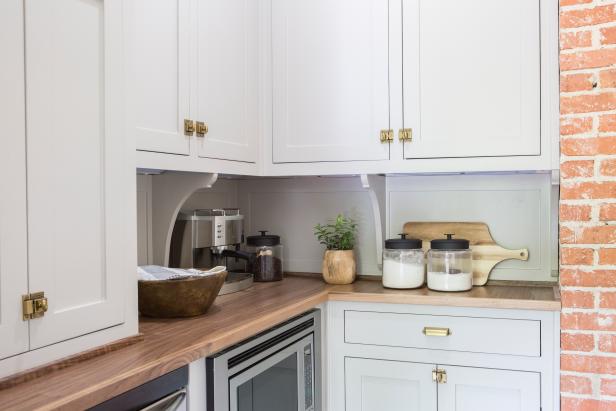 Then there's a very special new master bath and an standout feature in terms of the floor. This time it's Chip and Jo's contractor Shorty who gets to be the wordsmith — turning the phrase "pisos favoritos".
As for those quintessential Fixer Upper moments, you can count on 'em. Watch for a touching father-son baseball moment between Chip and Drake, an attempt to set a record at brick tossing and the passing of the loofah.
Article by: David L. Haynes
Show:  Fixer Upper, HGTV